Bathroom Ceramic Toilet and Basin Set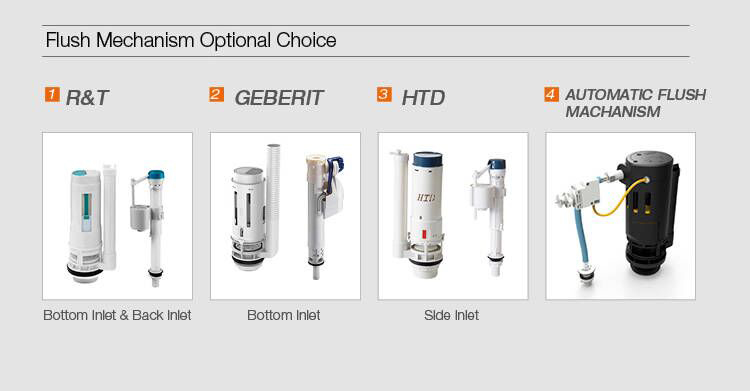 Description:
- The wall hung toilet is made of high quality ceramic materials.
- The toilet is with nano glazing & antibacterial, which is for a more healthier environment.
- The innovative & efficient flushing technique makes that all the water energy is distributed symmetrically inside the bowl, thus ensuring the entire the inner surface more clean during the whole rising process. It makes the bowl more clean and is the guarantee of 100% hygienic toilets.
- The wall hanging toilet with concealed cistern is more space saving.
- The seat cover is equipped with soft close function, which is more quiet & smooth for the dropping during the night.
-Simple and elegant design.With hidden tank there is more space saving.
-Good quality raw materials and excellent workmanship. 10 high pressure production line
-High performance glaze, smooth and easy to clean. The seat cover is soft, quieter and smoother.
Sanitwell is committed to creating superior bath products to improve the lives of their customers. We pride ourselves on our innovative products, great customer support, and a desire to become the leader in the industry.
Most importantly, we have a dedicated team designing and working hard in every aspect to make sure your experience is not only ideal but personable and reliable.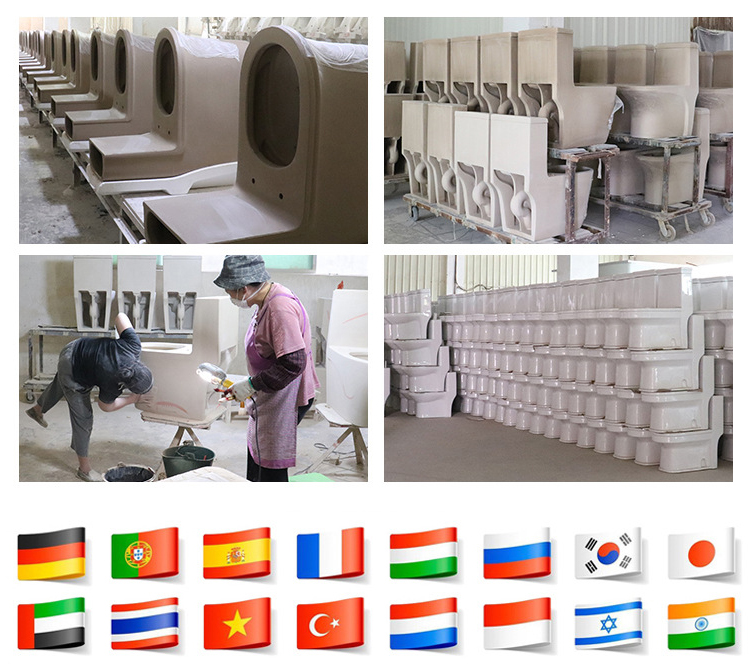 FAQ
1. What products are produced in your company?
We specialize in the production of plumbing products such as toilets, washbasins, squatting pans, cabinets and relative plumbing products, we offer comprehensive services and supply relative products. We are experienced in building projects in many countries, have customized all bathroom products as needed.
2. Is your company a factory or a trading company?
"Our company has our own ceramic factory in Guangdong and a sales center in Shanghai. We combine with many factories. All products are produced in the factory, quality is checked by our quality control team, through our export department, organizes everything for safe delivery. We do everything best to offer competitive price, high quality and best service. "
3. What packaging / packaging is made by your company?
We accept OEM for our customers, the package can be developed by customer. Strong 5 layers of carton, standard export packaging for transportation requirements, wooden packaging, and it is also possible to use a cargo pallet
4. What is the quality of your company products?
All the products of our company are produced in the factory, three times check the quality, three steps: during production, after completion of production and before packaging. Each toilet was tested for 24 hours of water storage to ensure that there is no leakage. Giving our promise for each product in good quality finish and packaging, we maintain a smooth surface, good raw materials and good kiln firing. Your trust is our motive on the road.