Ceramic Wall Mount Toilet with In-Wall Tank Water Saving Toilet Manufacturers
Sanitwell is committed to creating superior bath products to improve the lives of their customers. We pride ourselves on our innovative products, great customer support, and a desire to become the leader in the industry.
Most importantly, we have a dedicated team designing and working hard in every aspect to make sure your experience is not only ideal but personable and reliable.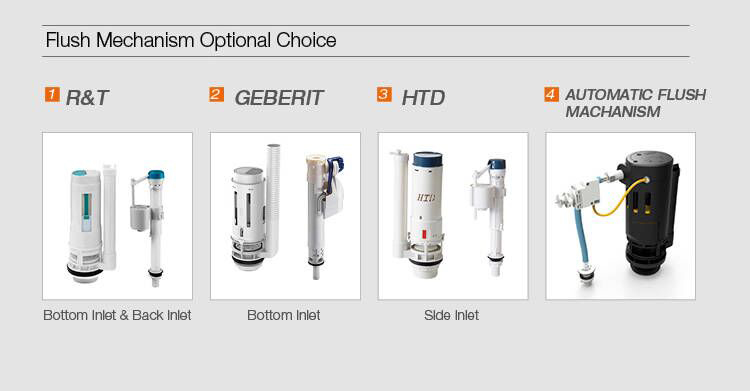 Feature
Quick Release Seat
The Quick Release Seat leaves nothing to chance when it comes to design. Made from durable and easy-to-care-for plastic and can be taken off with the push of a button making for easy cleaning simplifying attempts to clean behind the toilet seat.

Space Saver
With its concealed tank and minimal footprint, the Ivy wall hung toilet bowl can save up to 12 inches of important bathroom space over our standard floor-mounted toilets. The tank and mounting hardware are behind the wall which gives the toilet a sleek and seamless look and as a bonus, the off-the-floor design means that cleaning under the bowl is a breeze.

Easy Install
Wall Hung Toilet Bowl has a sleek and seamless design that will fit into any bathroom for a sublime look and feel. As a bonus, the Ivy Wall Hung Toilet Bowl includes easy install side holes to make installation a breeze.

Wall Hung Toilet Bowl
Wall Hung Toilet Bowl is a masterpiece of style. It's sleek and supple curved design coupled with any Sanitwell Wall Mount Carrier system and Sanitwell Actuator Plate make for a brilliant feature that is sure to make your restroom stand out.