Modern Bathroom White Ceramics Wall-Mounted Toilet Manufacturers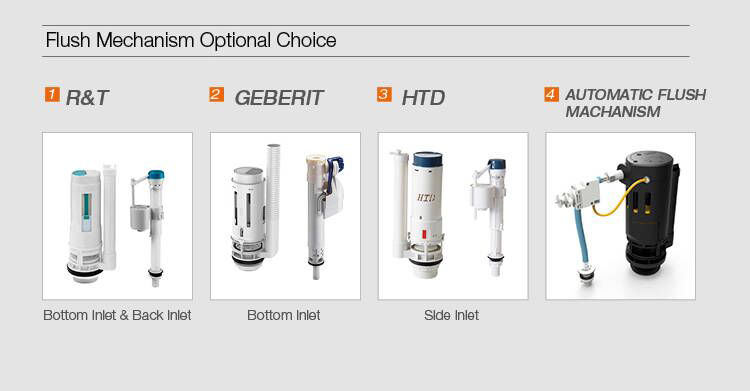 Description:
- The wall hung toilet is made of high quality ceramic materials.
- The toilet is with nano glazing & antibacterial, which is for a more healthier environment.
- The innovative & efficient flushing technique makes that all the water energy is distributed symmetrically inside the bowl, thus ensuring the entire the inner surface more clean during the whole rising process. It makes the bowl more clean and is the guarantee of 100% hygienic toilets.
- The wall hanging toilet with concealed cistern is more space saving.
- The seat cover is equipped with soft close function, which is more quiet & smooth for the dropping during the night.
-Simple and elegant design.With hidden tank there is more space saving.
-Good quality raw materials and excellent workmanship. 10 high pressure production line
-High performance glaze, smooth and easy to clean. The seat cover is soft, quieter and smoother.
Sanitwell is committed to creating superior bath products to improve the lives of their customers. We pride ourselves on our innovative products, great customer support, and a desire to become the leader in the industry.
Most importantly, we have a dedicated team designing and working hard in every aspect to make sure your experience is not only ideal but personable and reliable.